I know it's raining all day but it couldn't stop me from making more flowers. I really need more flowers. Well, since I have kinda gloomy feeling anywhere, I've been trying to wear bright-coloured clothes and be as fashionable as I could to hide my sadness (lame) but this far it works!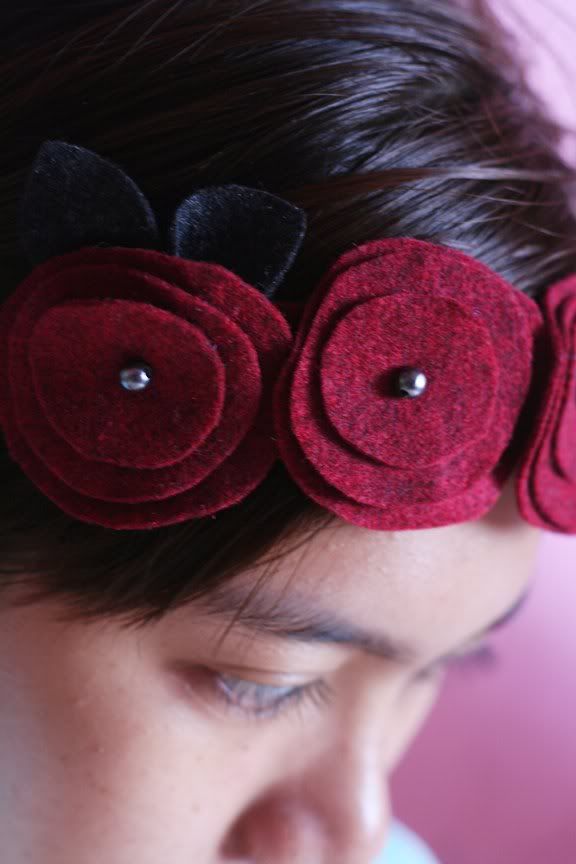 Do you like to wear headbands? I do. A lot!
Excuse my oily face. It's Sunday here, 1 PM and I'm still in pyjamas.